Custom Sewing Services – What I Do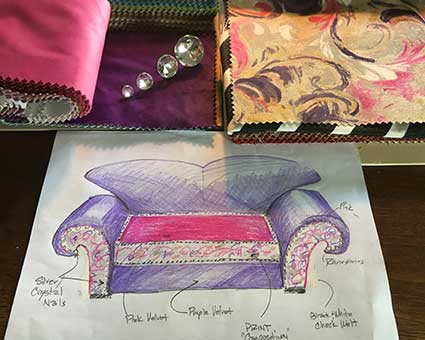 Services may include site measure and freehand sketches. Fabric Books and hardware options from wonderful sources are presented. Quotes are prepared along with samples for approval. The standard 50% deposit begins the order.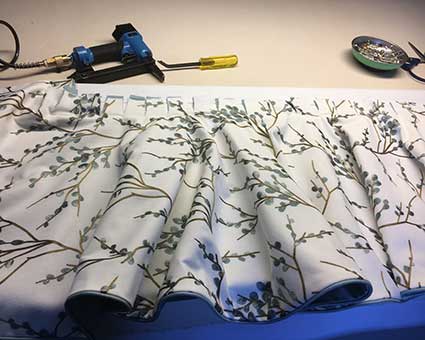 I personally make the treatments from cornices, drapes, shades, valances to sheers. These are tested in my studio for detail review and accurate function before delivery.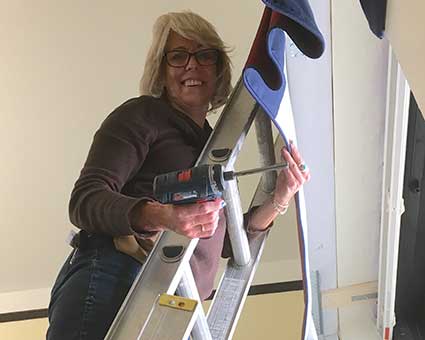 I install most, if not all of my products. Each item is dressed, steamed, and operating correctly. This confirms client satisfaction as well as my own.
I cannot tell you how thrilled I am with this window treatment. Your suggestion of a light and airy fabric was dead-on for this space and I love this geometric pattern. The way you inverted the pleats along the lines of the large grid pattern, but started with the small lattice band is masterful.
-Sue, Farmington CT